Power your ideas, together
Power your ideas, together.
Collaboration, creation and connection are core to working impactfully. Lister Place offers six boutique rooms - designed to inspire your team.
Get exclusive use of your chosen room, on your chosen day, every week. Embrace the flexibility of working from anywhere and meeting up when it matters.
The story of Lister Place
The name Lister Place originates from Joseph Lister; previous occupier of the building and one of the great pioneers of antiseptic medicine.
Before the 1800s, post-surgery mortality rates averaged around 50%. Lister's Antisepsis System discovery changed this forever - by forming the basis of modern infection control as we know it today.1
The legacy of Lister's extraordinary work carries through the building, to the next generation of revolutionary thinkers.
Find your own inspiration in the boutique rooms at Lister Place - brimming with vibrance, life and creativity.
(1) Source: Past Medical History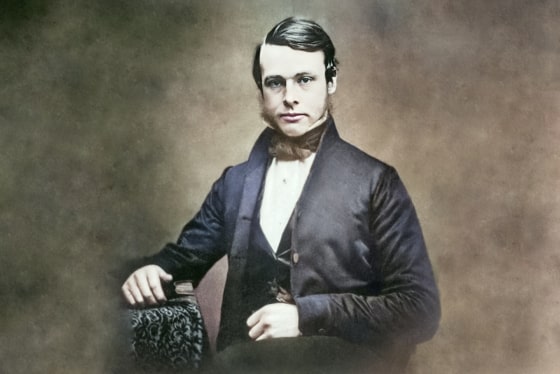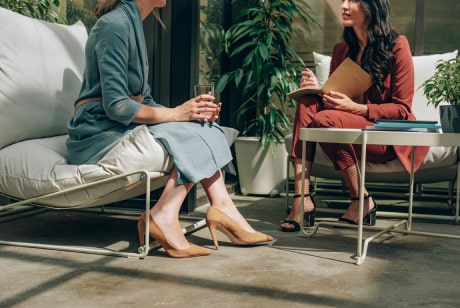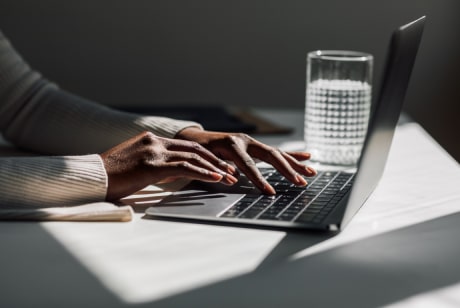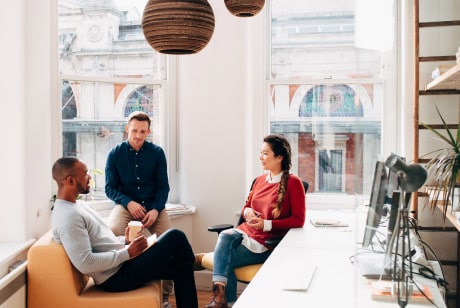 Collaborate
When we come together as a team, aligned under a shared focus and goal, we can achieve so much. Collaboration drives ideas forward.
Create
Creativity is bound by no system of rules. But it's always found when people get together. Let's benefit from the energy and ideas of those around us.
Connect
Touch base, catch up, meet up, get together - whatever you choose to call it; connecting is essential for any great team to thrive.
Meet the
Courtyard
Spacious and evergreen
A grand wooden table holds the center of the room, allowing you and your team to sit down and discuss the day's objectives.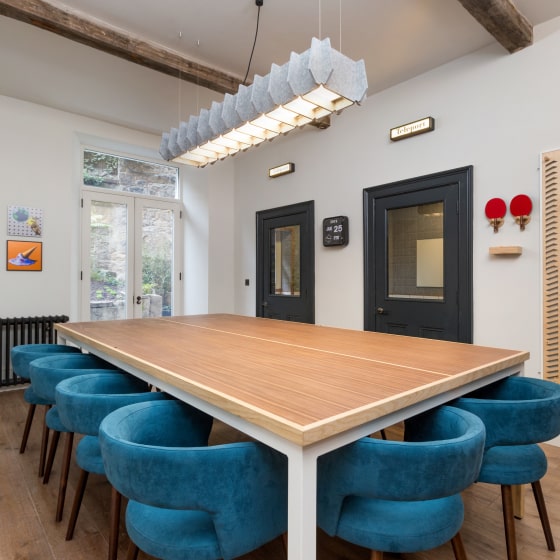 Meet the
Den
Warm, cosy and collaborative
Warm, welcoming and unassuming. Tuck away and get your head down, with vibrant orange chairs and a smoked pinewood table occupying the space..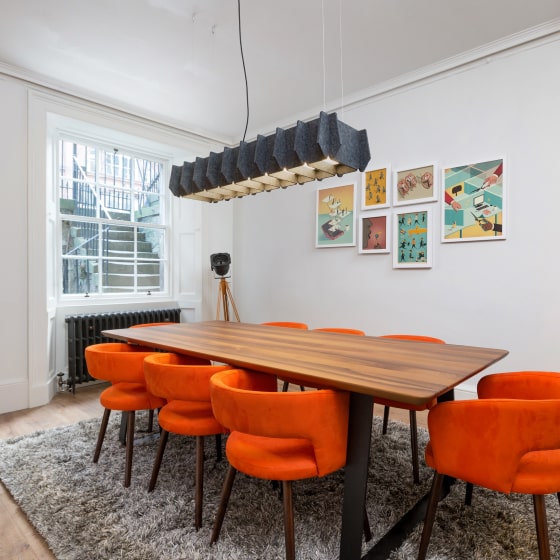 Meet the
Studio
Crafted for creatives
Set against a background of classic records and tools of artistic expression, you'll find a treasure trove of bright ideas here.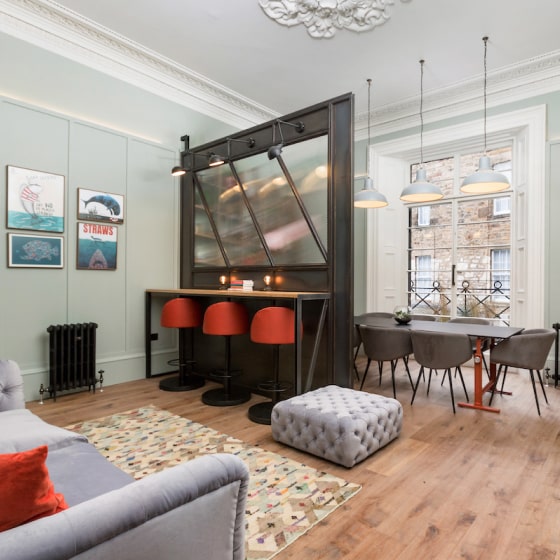 Meet the
Balcony
Contemporary and comfortable
A plush sofa allows you to get comfy with your projects. While an Italian marble table encourages easy conversation and connection.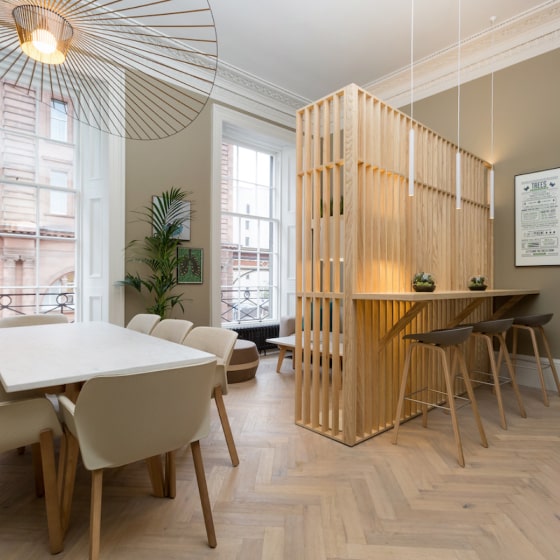 Meet the
Library
The seat of knowledge
Styled with a wall-to-wall bookshelf, you can bask in the literary wisdom of worldwide authors whose ideas stand the test of time.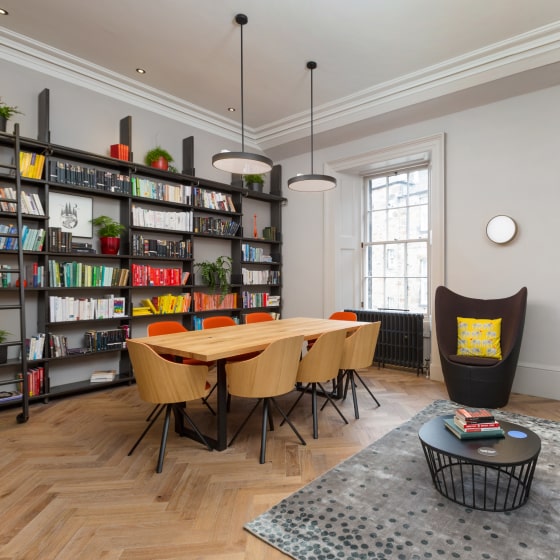 Meet the
Bothy
Your highland retreat
Transport yourself to a quaint mountain hideout with authentic wood panelling, log stack and skis, positioned on the top floor, high above the street.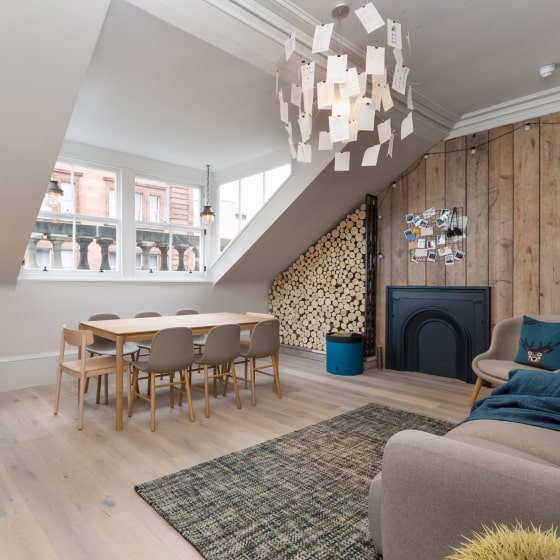 Learning, Sharing
and Giving Back
A book worth your time